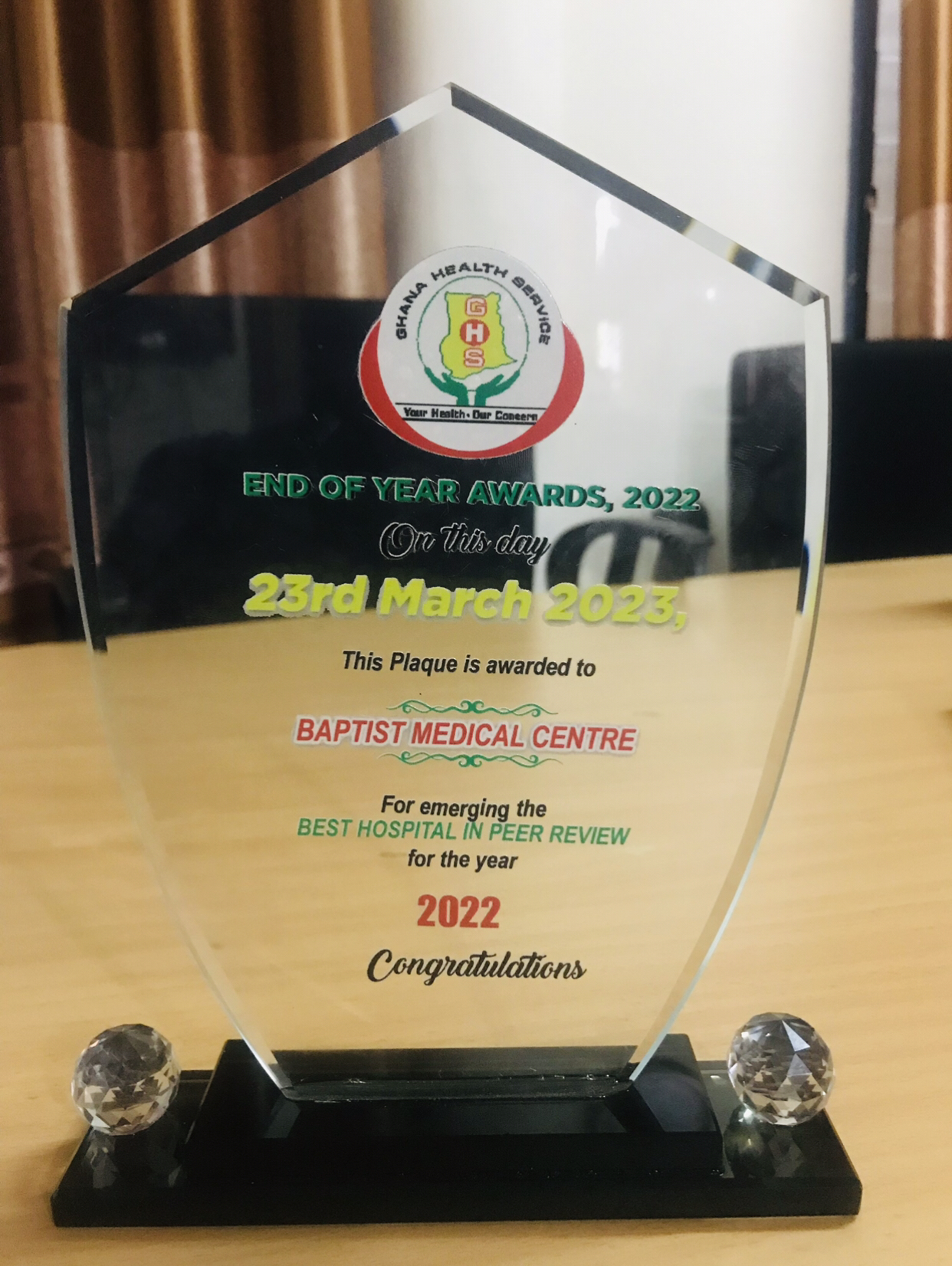 Ghana Health Service (GHS) on the 23rd day of March, 2023 has conferred Baptist Medical Centre, Nalerigu (BMC) with an award for emerging as the Best Hospital in Peer Review for the year 2022.
Clinical peer review, a process mandated across all hospitals in North East Region, originated as a measure to protect patients by ensuring a standardized level of medical service that is provided by all health facilities. The process involves retrospective chart reviewing to assess the quality of patients' care provided by these facilities as well as adherence to the most appropriate guidelines.
The overall purpose of medical peer review is to improve patient safety and quality of care.
This being said, it means Baptist Medical Centre, Nalerigu has maintained the highest standards and best practices in its healthcare delivery and management across all areas of its service delivery process. The facility over the years has been working hard to achieve this important milestone and it is not by chance or luck but a testament to the efforts every single staff has unrelentingly directed towards this.
The Director and Management has expressed their excitement and profound gratitude to the Staff of the hospital through whom this was made possible. What a better way to start the year. This is a good win for the hospital, community and region at large.
Congratulations BMC